---
How to get into boardercross competition
So, you can shred better than all your pals and impress your mum, but are you really any good? Competition is the only place to really test your skills.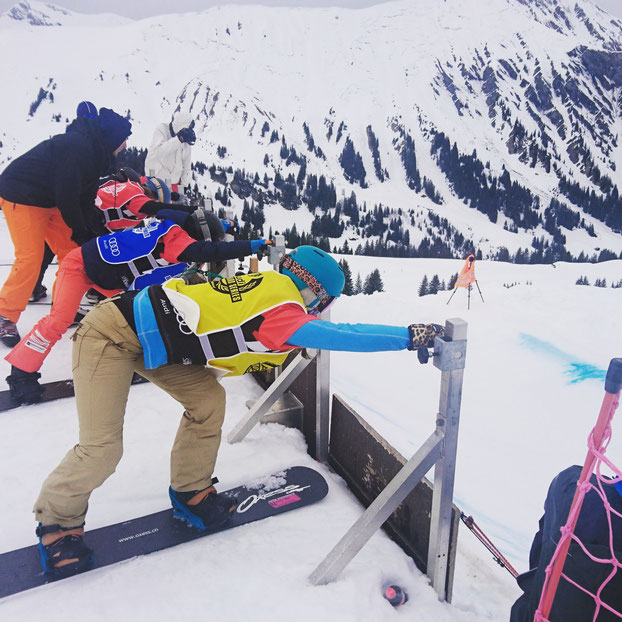 It can be difficult to find an entry point into boardercross. Luckily we're here to make it easy for you, here's 5 steps in how to gain your licence, get a helpful direction, and then pit your skills against the best.
Do you have what it takes to step up?
---
Step 1
Sign up as a competitor with your Home Nation, then select a snowboard club to support as a member. You can find your Home Nation listed below with a link on their logo to begin your membership.
Top Tip: Send an email to your new club with your intention of competing. This will ensure co-ordination between club and Home Nation. 
Once registered you will have civil liability and third party insurance when competing, if you reside in the UK.
---
Step 2
Download and work through this medical form from B.S.S., (British ski and Snowboard) then make an appointment to see your local doctor for the medical.
Certificate of Health for SBX
Certficate of Health for International S
Adobe Acrobat Document
377.3 KB
Top Tip: You don't need a CXR (chest x-ray), unless you have had one previously, and an ECG is optional.  
---
Step 3
Apply to B.S.S. for a licence. Attach a copy of your passport, medical certificate and have your Home Nation number ready.
Top Tip: Your first licence will be a 'C' licence, this entitles you to compete in FIS and NC competitions. 
---
Step 4
Find a course provider to train with the experts and gain inside knowledge.
Top Tip: 
TORR Snowboarding is an access hub, and a talent identification for TORR Elite SBX Team.
---
step 5
Check out the FIS calendar for races.
Top Tip: Expect this calendar to change, with events added and events cancelled depending on weather.
---
Boardercross coaching is available at TORR Snowboarding, now is the time to take advantage and step up to the challenge, proving that you really are the best!
---
Was this article helpful in how to access and find a direction in SBX / boardercross?